Challenges and rewards of being a world traveler kirtaneer are the austerity and the priceless joy of visiting and meeting many of the best people in this world. One of my favorite places to do Kirtans and visit are India (Vrindavan), Brazil, United States, Canada, Trinidad and Australia. In these places I have felt the greatest inspirations and support. I look forward to continue doing this service for many decades to come and continue to get inspired by all who I meet.
Below see a list of a few countries I have visited for Kirtan…
Trinidad and Tobago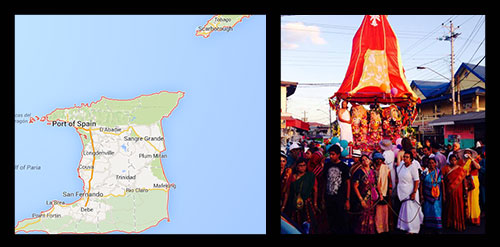 Spain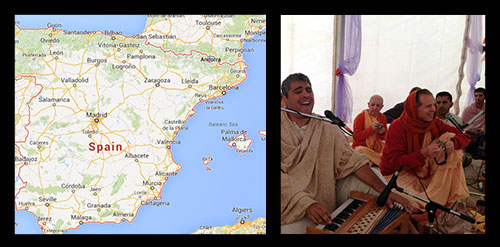 Brazil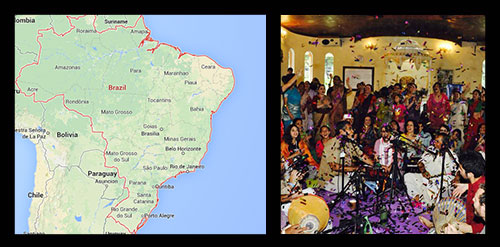 Canada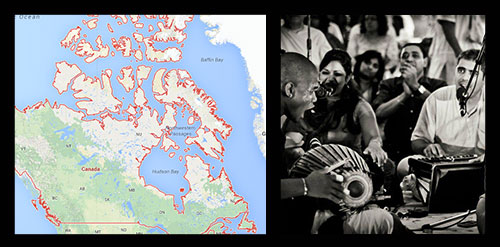 Chile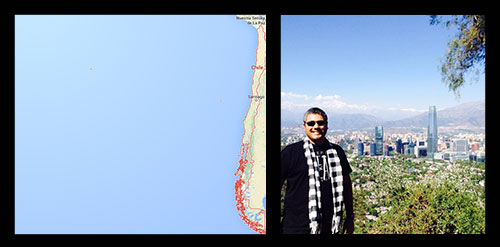 United States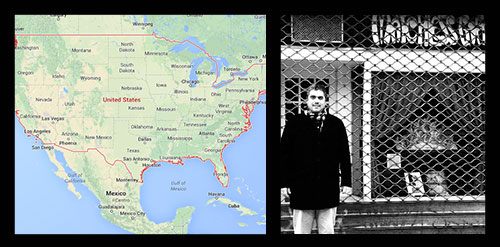 Mexico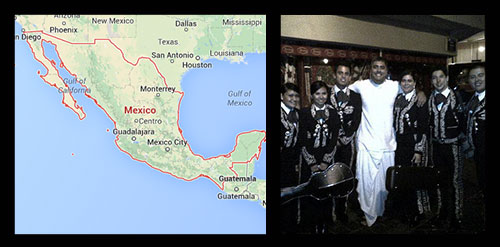 India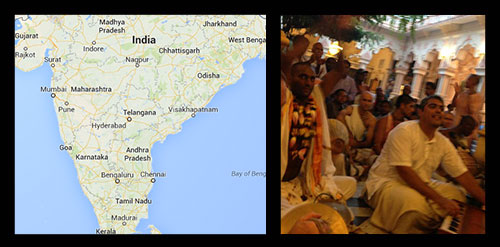 Australia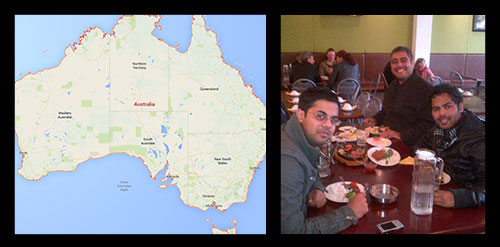 U.K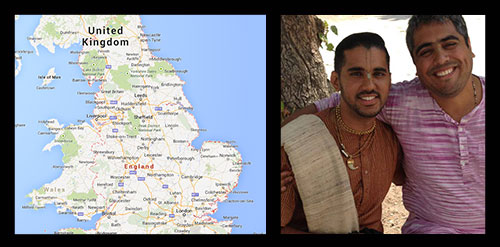 Argentina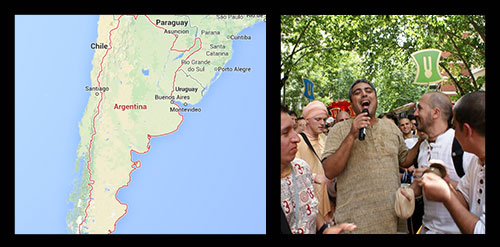 To do Kirtan with second intentions seeking personal-material profit spoils its purity and makes it easier to forget that we are simply a deliverer of a higher message and the receiver of special blessings, therefore I don't ask for any payments for doing kirtans, I do accept donations sometimes which helps me cover costs to other trips. I try to not include in my travels kirtan events such as weddings and birthday parties unless off course for family members and close friends. I love to join and be part of spiritual gatherings where the main focus is to exercise bhakti (love for god). If you are holding a Kirtan event and would like to invite me please click here and let me know about your event.